Bell Forklift is a trusted name in exceptional tire service. Whether you need
or new tires, you can count on our team every time.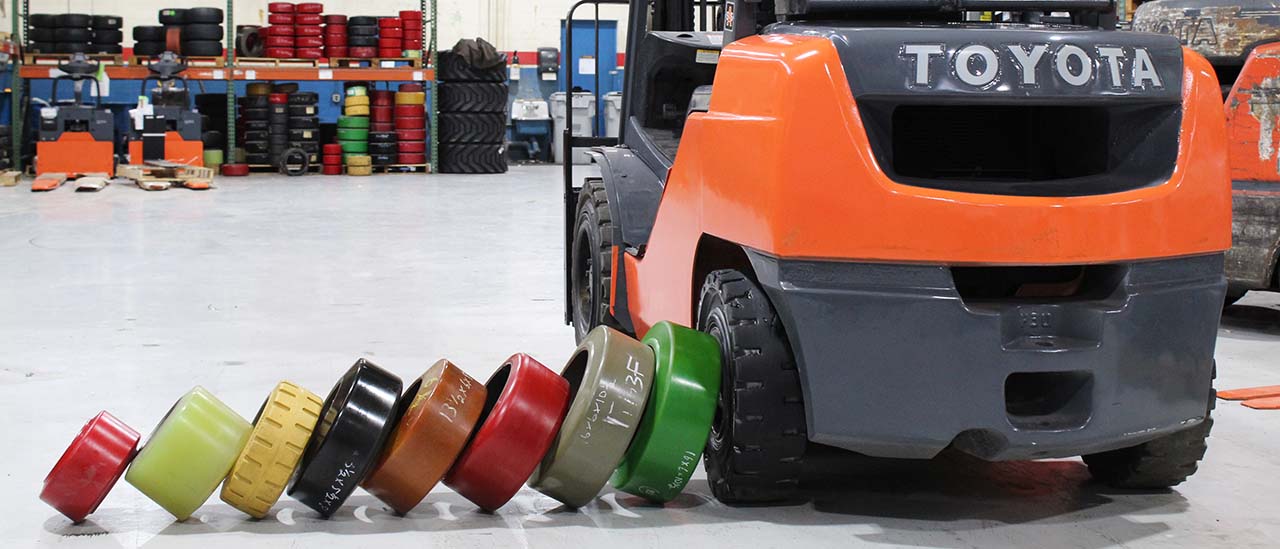 We provide you with the very best in sales, delivery, and on/off site tire service for all types of forklifts. Our tire division has state-of-the-art service and equipment that will help your business get back up and running in record time.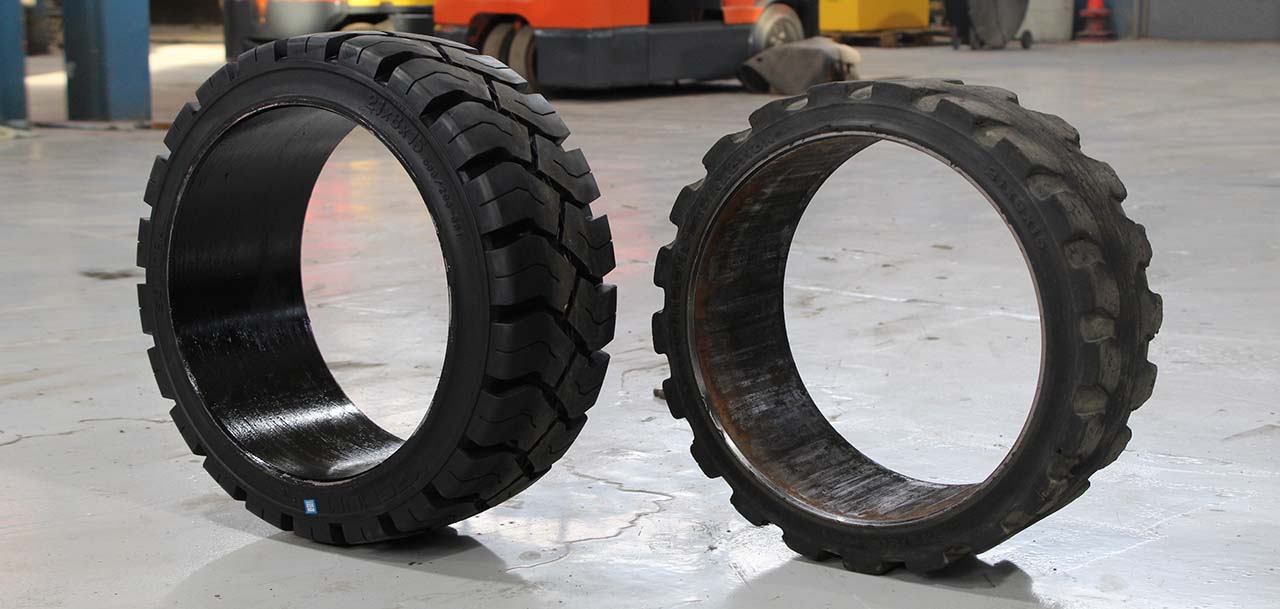 Inventory
Over 4,000 tires in stock—various sizes, compounds, and tread designs
Largest material handling inventory in the Midwest
Highest quality premium tires in the market
Nationwide resources to accommodate specialty orders
Mobile Service
Quick turnaround
Speedy job performance
State-of-the-art mobile rigs with onboard inventory for on-the-spot alterations or additions to your order
Professionally trained technicians
On-Site Service
One of the Michigan's largest in-house tire presses available at our Clinton Township facility
Capable of handling even the largest industrial tires
Pickup and delivery provided
Keep downtime to a minimum
When to Change Your Forklift Tires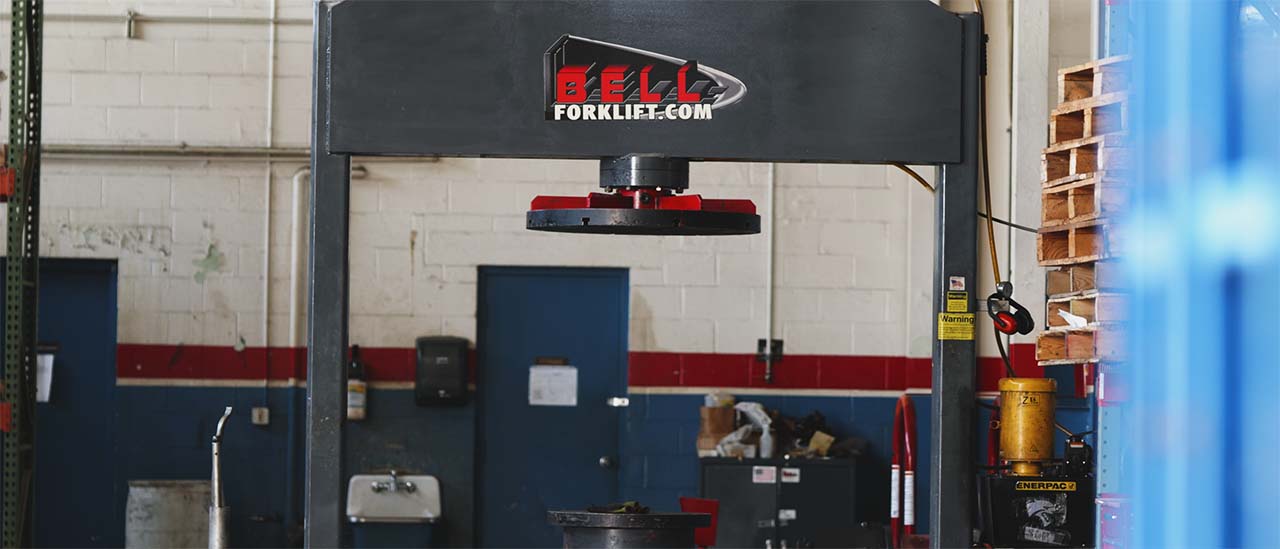 In general, it's a good idea to
once a year. OSHA requires that you have a maintenance plan in place for each of your forklift trucks. That way, you're able to ensure the safety of your operators and other employees at all times.
Also, make sure that your employees are trained to recognize the signs of forklift tire wear and tear. Bell Forklift offers forklift training classes if you're interested.