Operate with safety and efficiency. Forklift operations is an indispensable part of many businesses' daily functions, but it is a very rewarding profession as well. This little-known, yet high-demand, skill can influence the efficiency and logistics of an entire company and a properly trained forklift operator can demonstrate his value in gold.
At Bell Forklift we do more than sell great lift trucks; we take pride in providing the most thorough, hands-on forklift certification training available in the industry.
Here are the training programs we offer:
Train-the-Trainer
Specialty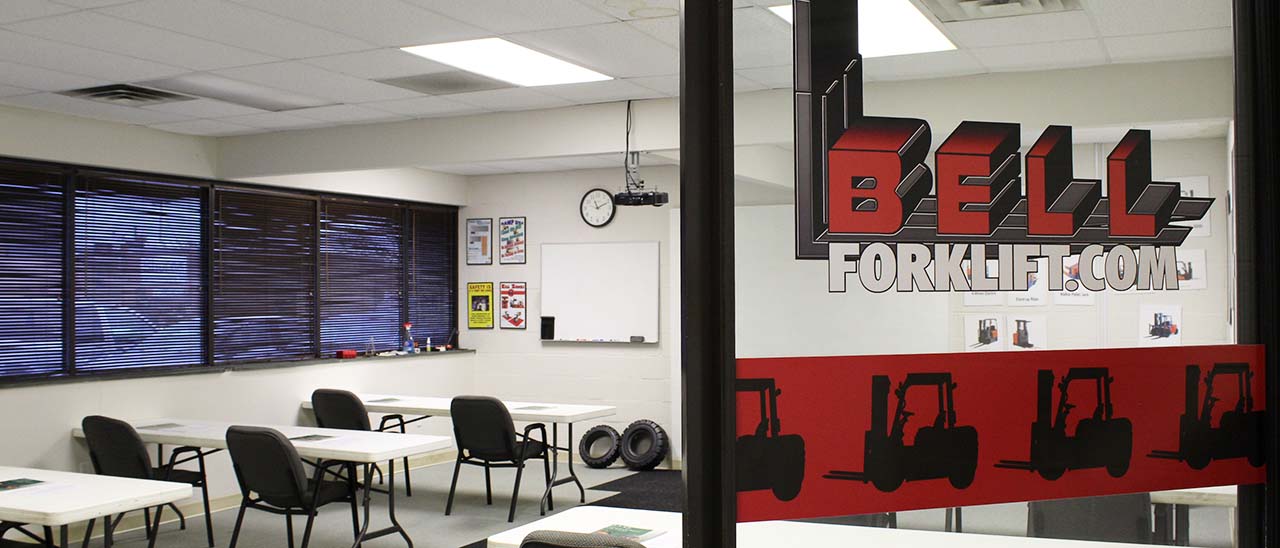 Whether you're training new hires or seasoned supervisors, our forklift training programs can help you drive performance, promote safety, and reduce total cost of ownership.
We provide over 50 years of experience when it comes to forklifts and their warehouse environments. It's our mission to train your staff to be OSHA-compliant, safe, and efficient.
Onsite and Off-Site Instruction
We offer onsite and off-site instruction throughout Eastern Michigan and the Midwest. This makes it more convenient than ever for you to make sure your team gets all their required forklift training.
The more training your team receives, the more confident they'll feel while operating forklifts. The result is improved
and safer working conditions.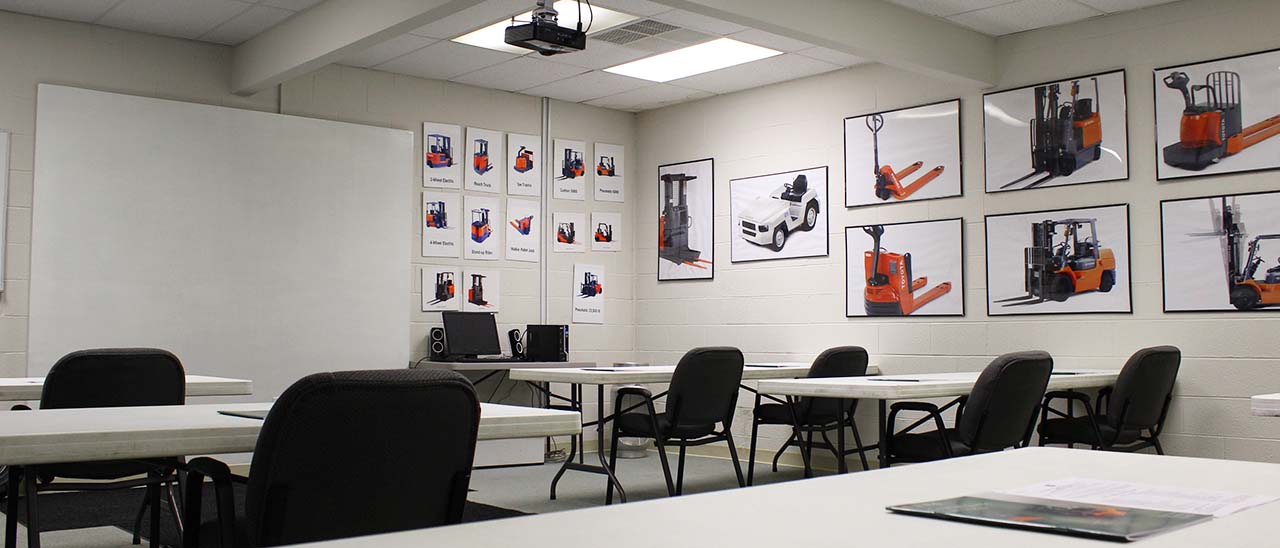 Learn More About Our Forklift Training Opportunities
Ready to empower your employees with the knowledge they need to maintain a safe work environment? Bell Forklift has plenty of training opportunities for your team to level up their on-the-job skills. No matter what your training and certification needs are, we offer the most tailored and comprehensive training programs available.
To learn more about a specific training program, please feel free to call Bell Forklift at (888) 404-2575. You may also fill out our online contact form to get started with setting up OSHA-approved forklift driver training.