---
Bell Forklift, Inc. has been named in the Top 200 Largest Private Companies for 2023 by Crains Detroit Business. It is always great news to be recognized for making great strides in the industry. Bell Forklift has been serving the Michigan material handling industry for over 50 years with excellence and unparalleled customer service.
---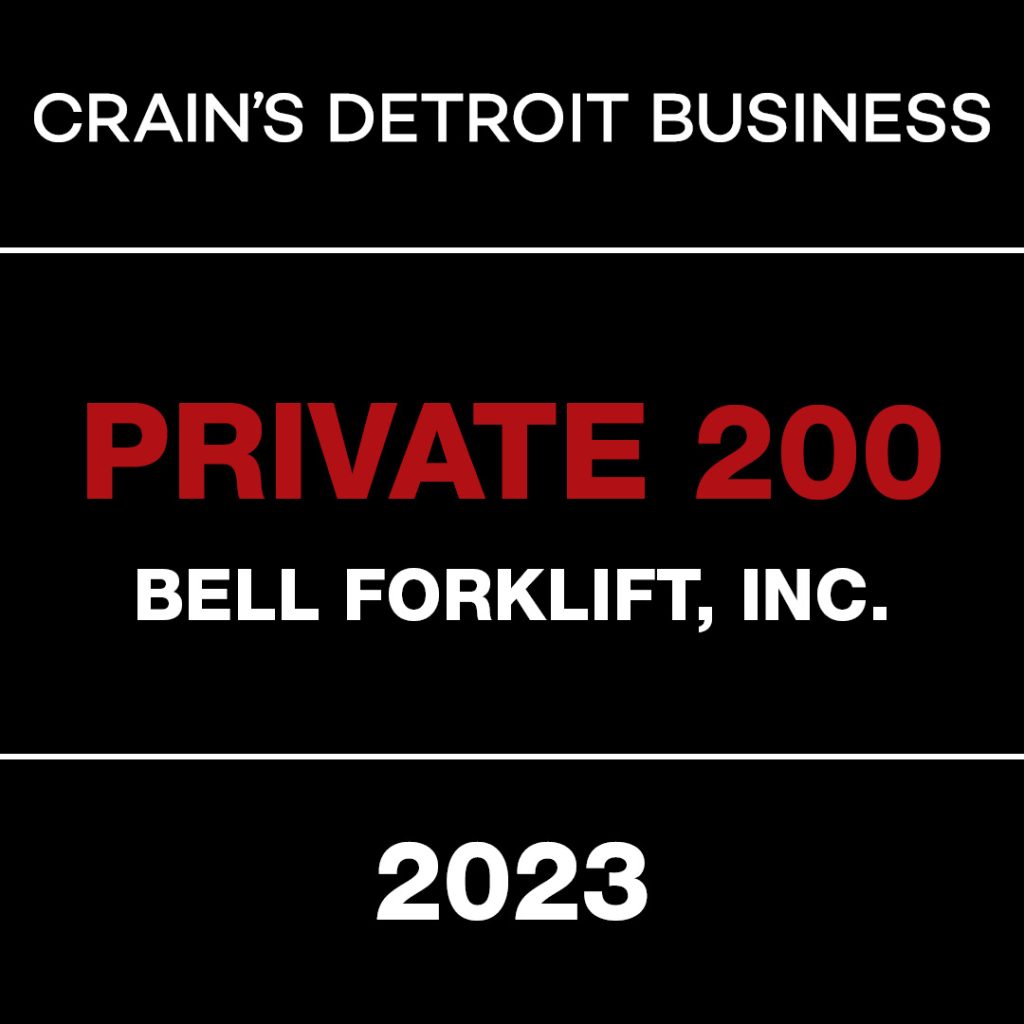 Bell Forklift has been a leading provider of material handling solutions for over five decades. Catering to the needs of customers with high-quality forklifts, pallet jacks, reach trucks, and other material handling equipment. Customers range from small businesses to large corporations and productions.
---
One of the factors that have contributed to Bell Forklift's success is our dedication to providing unparalleled customer service. Bell's team of experienced technicians is always available to address any concerns that customers may have. Bell works closely with customers to provide customized solutions that meet their specific needs. Bell Forklift's commitment to excellence has made us a trusted brand in the material handling industry.
---
Bell Forklift's success can also be attributed to its team of knowledgeable and experienced sales professionals. Bell has a team of experts who are trained in the latest forklift and material handling technologies, which allows them to offer innovative solutions to customers. Bell's technicians receive regular training to stay updated with the latest developments in the industry. This constant learning and innovation have enabled them to deliver more advanced, efficient, and cost-effective material handling solutions.
---
Bell Forklift's recognition on the Top 200 Private Companies list by Crains Detroit Business is a testament to the company's continued growth and success, commitment to quality, and unparalleled customer service. With over five decades of experience serving the material handling industry, the company has built a reputation for excellence that has earned them the trust of businesses across various industries. The recognition is exciting and will serve as a commitment to continued success going forward. If you are looking for a reliable and trusted partner for your material handling needs, you can count on Bell Forklift to deliver the best solutions at the most competitive prices. Get in touch now!
---